Social media has quickly become an undeniably popular way for people to engage with each other online – and an innovative way for businesses to market their products and services. Social media helps to boost your brand awareness, broaden the range of people that you can reach, and generate leads.
We can help you to develop a custom-tailored social media strategy that not only engages consumers, but also boosts your sales.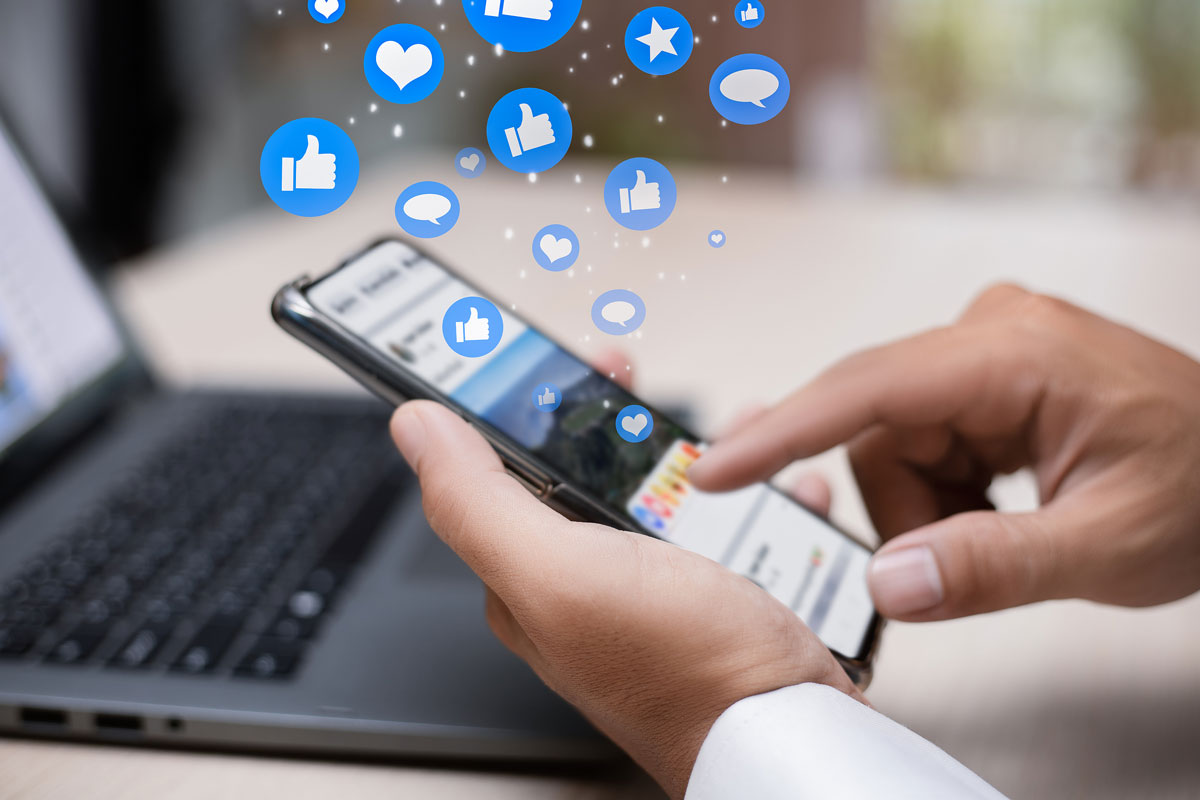 Facebook & Instagram News Feed Ads

Facebook ads give businesses an easy and inexpensive way to get their products or services in front of potential customers. These ads can be targeted to people based on their location, age, gender, interest, profession…the possibilities are nearly endless. And if your Instagram account is attached to your Facebook account, your ads can display on both platforms, increasing your ad exposure.
If you are a business that monitors your Facebook Messenger, these ads can be an extremely effective way to engage people in a way that appeals to them. An estimated 65 percent of people say they're more likely to shop with a business that they can talk to via chat. By setting up Facebook ads to encourage messages, you give potential customers the option to reply immediately, giving you the chance to engage with them when they are most interested in your product or service.
While Snapchat may not be one of the top social media sites, its reach is still impressive. With over 210 worldwide users, 46 percent on whom report visiting the app several times a day, Snapchat ads can be very well worth the investment for companies looking to target people under 30. Snapchat ads can be photos, vidoes, or gifs, giving businesses the option to create diverse content to engage their target audience.
Facebook Content Management
Having a large number of followers on Facebook means that you have a built-in pool of interested consumers to speak to. But the only way to grow your Facebook audience is to make sure you are posting engaging content on a regular basis. It isn't enough to just post your products and call it good – instead, you need to mix in posts that keep your audience interested, such as industry news, fun facts, tips and tricks, or even lighthearted on-topic jokes and memes. And Facebook's option to "boost" posts for a small investment is another option to help increase followers and engagement.