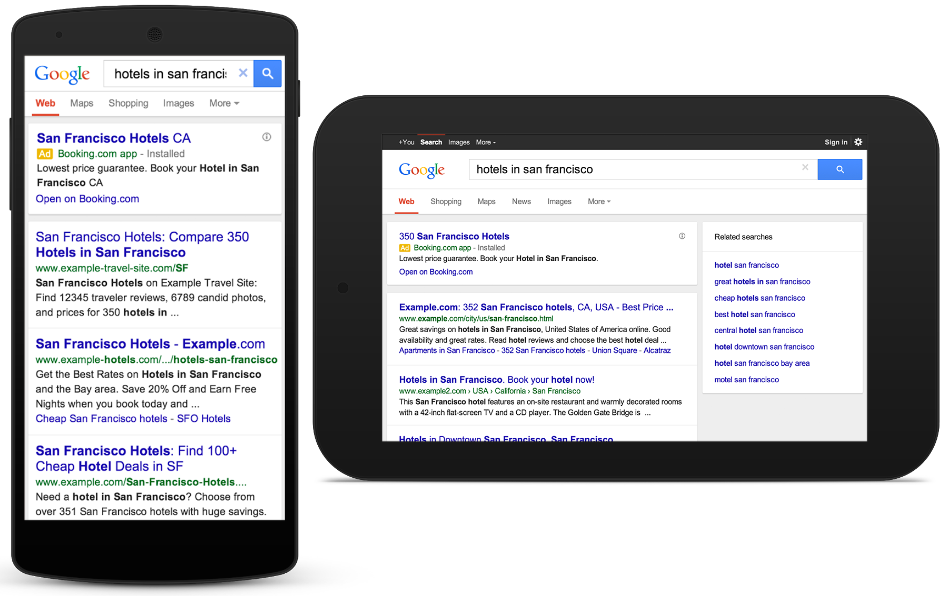 Your Ads on All Devices
With our services we'll ensure your Google Ad shows up on all devices. Studies show more than 50% of Google searches are conducted from a mobile device or tablet.
PRICING
Creating and optimizing Google AdWords campaigns for local businesses requires unique strategies. At Gulf Coast Web we use internal strategies to ensure that you get most out of Google AdWords without a lot of risk. This includes keyword selection, ad copy tricks to attract buyers and geo-targeting to only show ads in areas where people can actually take advantage of your service.
One-Time Setup
Monthly Optimizations
Competitor Analysis
Keyword Research
Google Mobile Ads
Google Click-To-Call
CPC Bidding
Number of Keywords
Monthly Reporting
Lead-Page Creation
Ad-Groups
Required Budget AdSpend
Monthly Optimizations
:
2
Required Budget AdSpend
:
$250-$999
Monthly Optimizations
:
3
Number of Keywords
:
1000
Required Budget AdSpend
:
$1,000-$1499
frequently asked questions
?
Can you guarantee me a 1st page ranking for my website with PPC marketing?
Absolutely! With a properly setup AdWords campaign, we can place your business right on the 1st page of Google. Our PPC specialist will optimize CPC bidding and ensure you are beating your competitors.
?
How can we measure PPC marketing?
PPC marketing is the most measurable type of online marketing available. You are only charged when a user clicks on your ad. We can set an exact budget each day for your ads to run, and ensure your budget is not exceeded. At the end of the month, we'll evaluate your campaign metrics and make changes as needed to increase your ROI.
?
Can you run my ads on specific days and times?
Yes, we can set your ad to run on specific days of the week, and specific times of the day.
?
What's the difference in SEO & PPC?
SEO is the act of promoting businesses in the organic results of Google, which can take time. In a PPC marketing campaign, we pay search engines to display your ad in the sponsored results (typically above organic). The main difference is, with PPC we can place your website or business on a search engine in the matter of hours. However, with SEO, long term results tend to out perform traditional PPC.
?
What happens if I reach my daily budget?
Your ads will show in search engines until your budget is reached. Once your budget is reached, the ads will not show.
WE'RE READY TO WORK WITH YOU
Whether you already have an AdWords campaign running or need help setting up a new campaign, contact one of our AdWords specialists today and we'll provide you a free evaluation report and quote.